Flattened rice mixture (Spicy snack mix)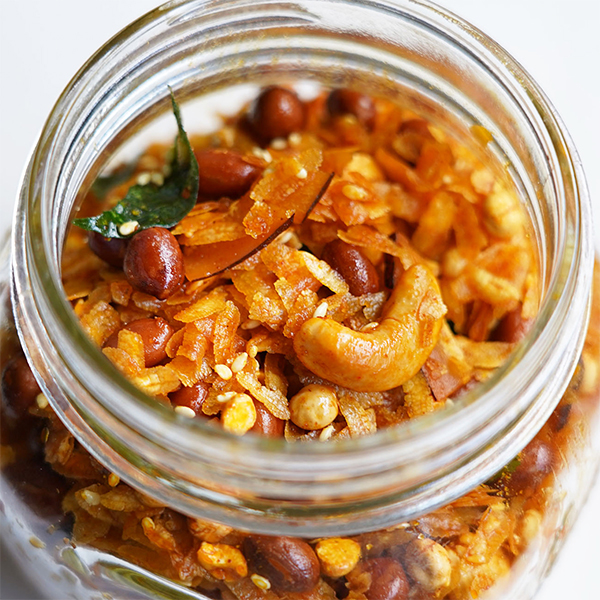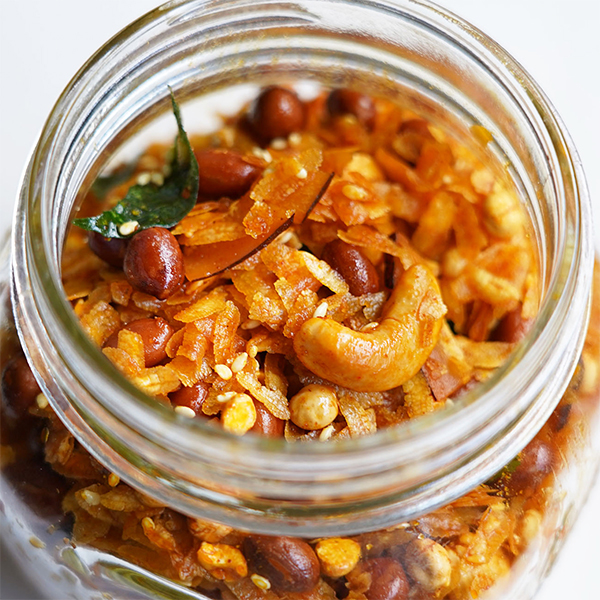 1

cup

Flattened rice (Poha / Aval)

1/4

cup

Fried gram dal

1/4

cup

Peanuts

1/8

cup

coconut flakes

10

Cashew nuts

2

tbsp

Raisin

1

sprig

curry leaves

2

green chilli

slit (optional)

Salt

as needed

1-2

tbsp

Oil

2

tsp

Sesame Seeds

1/4

tsp

Asafoetida (Hing)

1/4

tsp

Turmeric

1

tsp or to taste

Red chilli powder

1

tsp

Sugar
1

cup

Flattened rice (Poha / Aval)

1/4

cup

Fried gram dal

1/4

cup

Peanuts

1/8

cup

coconut flakes

10

Cashew nuts

2

tbsp

Raisin

1

sprig

curry leaves

2

green chilli

slit (optional)

Salt

as needed

1-2

tbsp

Oil

2

tsp

Sesame Seeds

1/4

tsp

Asafoetida (Hing)

1/4

tsp

Turmeric

1

tsp or to taste

Red chilli powder

1

tsp

Sugar
Prepare the flattened rice by sieving in a collander to remove any husk/ impurities.

Keep all the ingredients ready.

Press sautee mode in high heat for 5 mins

Add flatned rice and roast well until timer is done.Set aside.

Press sautee mode again for 20 mins in Normal heat.

Add oil and first add peanuts and coconut flakes.

Roast until peanuts are roasted and coconut flakes turns golden.

Add cashews, roasted gram dal, raisin and roast until the cashews turn golden.

In goes sesame seeds, asafoetida, curry leaves and green chillies.

Just give it a fry and add spice powders and immediately stir well.

Cancel the sautee and add roasted flatened rice and mix thoroughly.

Lastly add salt and sugar and mix to incorporate.